Golf has always been a sport that requires patience, skill, and determination. It's a sport that tests both physical and mental endurance, making it a favorite among many. And when it comes to the rising stars of golf, there's one name that's been making waves lately – Rose Zhang. The young golfer has been on the radar of many golf enthusiasts, and her recent victory has only solidified her status as one of the most promising players in the game. In this blog, we'll take a closer look at Rose Zhang and her journey to claim her first professional victory.
See more: Golf Skirt
Rose Zhang Claims First Professional Victory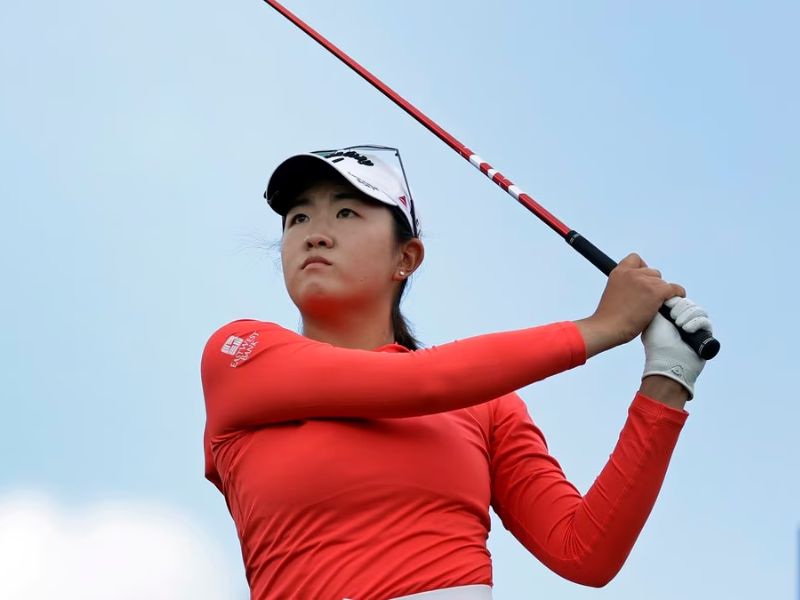 Rose Zhang has secured her first professional victory on the LPGA Tour, winning the Mizuho Americas Open in a playoff against Jennifer Kupcho. The 20-year-old's debut win comes after Beverly Hanson's victory in 1951. Zhang posted a score of 2-over 74, with two bogeys and 16 pars on the final day of the tournament. She managed to hold off challenges from Kupcho, Eun-Hee Ji, and Aditi Ashok to clinch her maiden LPGA Tour title.
Zhang began the day with a two-shot lead at 11-under and made three pars in her first three holes to maintain her lead over Ashok, who birdied the par-3, 2nd hole to move to 10-under. However, both players dropped a shot on the fourth hole, leaving Zhang one shot ahead with 14 holes left to play. Ashok birdied the 6th hole to tie for the lead with Zhang, but Ji and Kupcho were also moving up the leaderboard, with Ji scoring three consecutive birdies on holes 4, 5, and 6, and Kupcho making a hole out on the 7th to join the leaders at 10-under. However, all three players fell behind, with Ji bogeying the 8th hole, and Ashok and Kupcho bogeying the 9th to sit at 9-under, giving Zhang a one-shot lead with nine holes remaining.
During the final round, Kupcho managed to tie for the lead at 10-under by scoring a birdie on the par-5 10th hole. However, her efforts were diminished when she bogeyed the par-4 12th hole. Despite this setback, Kupcho finished with a 3-under 69, posting a clubhouse lead of 9-under. Ashok's three bogeys on the back put her out of contention, allowing Zhang to secure her first professional victory. However, Zhang had to put in extra work during the closing holes of Liberty National Golf Club. She had a chance to extend her lead on the short, par-4 16th hole but missed a birdie putt, ultimately remaining at 10-under with two holes remaining.
Zhang managed to make a par on the 17th hole, but her drive on the 18th hole was not accurate enough, as it landed in the fairway bunker. This made her second shot quite challenging, especially considering the immense pressure she was under. Her approach shot fell short of the green, and her chip shot was not strong enough, ending up 8 feet away from the hole. Zhang was left with a difficult par putt that could have secured her the win. Unfortunately, her par attempt veered off to the right, resulting in a bogey. This forced the 20-year-old golfer into a playoff with Kupcho, a three-time winner on the LPGA Tour.
Incredible few weeks for Rose Zhang, defends her NCAA title and then wins in her Pro debut. Go card!

— Tiger Woods (@TigerWoods) June 5, 2023
After Kupcho hit the first shot, her drive ended up in the fescue on the right side of the 18th fairway. Zhang followed suit and hit her tee shot into the right fairway bunker. They both took their second shots and ended up short of the green. Zhang's third shot landed about 12 feet away from the hole, a bit farther than her third shot during regulation. Kupcho noticed Zhang's ball and adjusted her shot, landing it six feet away from the hole. They both successfully putted for par and returned to the 18th tee.
Kupcho and Zhang took valuable lessons from their previous errors, with both hitting the fairway with their drives. However, Zhang's approach shot was exceptional, landing it just about six feet close to the hole for a potential birdie and the triumph. Meanwhile, Kupcho's approach didn't make it beyond the front of the green, and her putt was too forceful, passing the flag and missing the subsequent par-saving putt. This opened the door for Zhang to take the victory, and she did so with a two-putt, securing her maiden career LPGA Tour victory and her first triumph as a professional golf player.
Zhang expressed his disbelief on the green after the victory, saying, "I can't believe what just happened." He recalled winning NCAAs with his teammates only a week ago and how he turned pro and came here, describing the journey as amazing and enjoyable. He mentioned Jason Gilroyed being with him throughout the game and how he was surrounded by cheers from his loved ones and friends. Zhang expressed his gratitude for their support.
Conclusion
In conclusion, Rose Zhang's first professional victory is a remarkable achievement for the 18-year-old rising golf star. Her impressive performance at the Symetra Classic not only highlights her exceptional skills as a golfer but also marks the beginning of what is sure to be a promising career. With her determination, talent, and passion for the sport, it is safe to say that Rose Zhang has a bright future ahead of her in the world of golf. Her victory serves as an inspiration to young athletes everywhere and is a testament to the power of hard work and perseverance. We can only wait with anticipation to see what other accomplishments she will achieve in the future.
Read more: